Little C got up yesterday and was waiting outside the bathroom door with this beautiful little flower that she planted for me and the planter she created for it.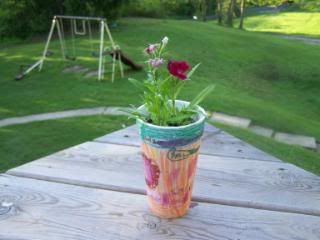 The cup (planter that she made for me is so cute that I couldn't resist post more pictures of it!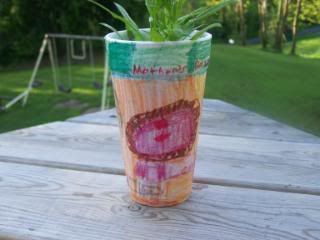 and this one,not sure what all the drawings are but its so cute!!!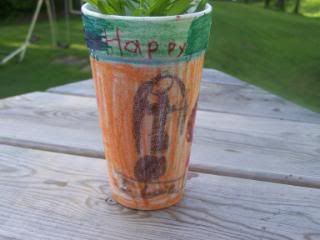 The smallest things can bring a smile to a momma face and make her heart happy.