It was so nice getting away with my hubby. I love spending time with him and it's so important to have that one on one time with each other.

We went to North Bend State Park and stayed in the lodge there. We spent most of our time out doors and on the many trails they have there. We seen some wild life and some other odd but wonderful things of nature. There were many of the trails I couldn't go on due to my physical limitations,oh how I would have loved to but with my back condition it makes it nearly impossible to climb and explore. But such is life,I still had a great time!

Here's the Lodge were we stayed......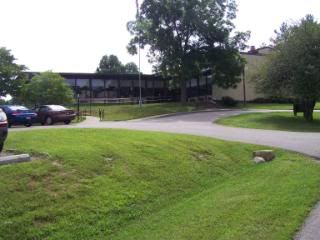 This is just one of the many,many fishiing spots there. This is a large pond where many go out on their boats to fish,the park also offers boat rentals.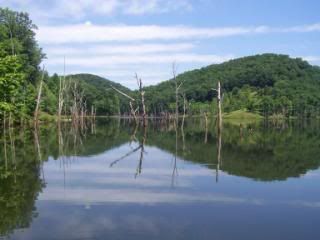 John turned the cameral on me after taking pictures of the lake. It never turns out well for me when he has that camera in his hands. LOL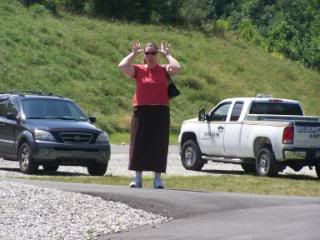 We were going to the castle rock trail and as we were going to it,we passed the damn. If you look really close you may be to see John standing in front of it.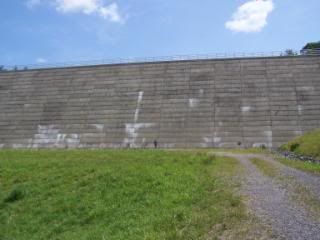 Now here's a closer one of him in the same spot.....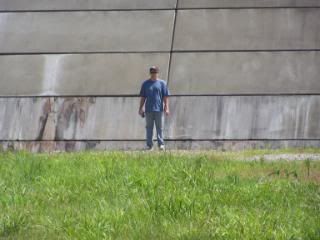 Now on our way to the castle rock trail. John leading the way......





You can hardly make out the big rock that is the cause of the name of this trail Castle Rock. Due the the trees it was hard to see but I did get one closer up. John says that the reason for the name is He thinks it's because of the large part of the rock that is set up higher than the rest of the rock,he said it's where the Princess would be in the tower. LOL Silly Guy!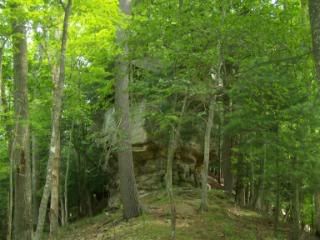 Here's the one closer up....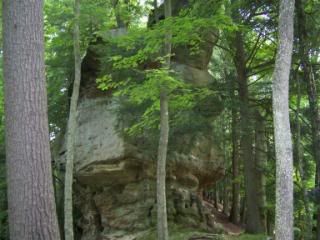 A few more pictures of castle rock....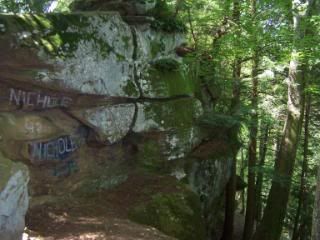 This was the coolest thing, a tree growing out of the rock and grew in an L shape. How neat is that!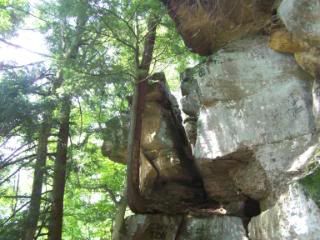 My dear hubby acting silly.....




John snapped this one when I had to sit down and rest my back......





Finally as we were walking back to our suv,we noticed a group of deer eating on the hillside not far from the path we were walking.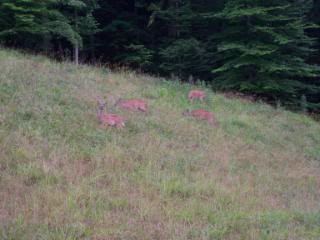 It was so awesome to be that close to them and one looked right at the camera as I was snapping the picture.

Sadly we didn't get pictures from the first day and evening,it rained most the day and evening. So when we went out I left my camera behind. I wish I would have had it though we seen a big 8 point buck walking and eating pretty as you please.